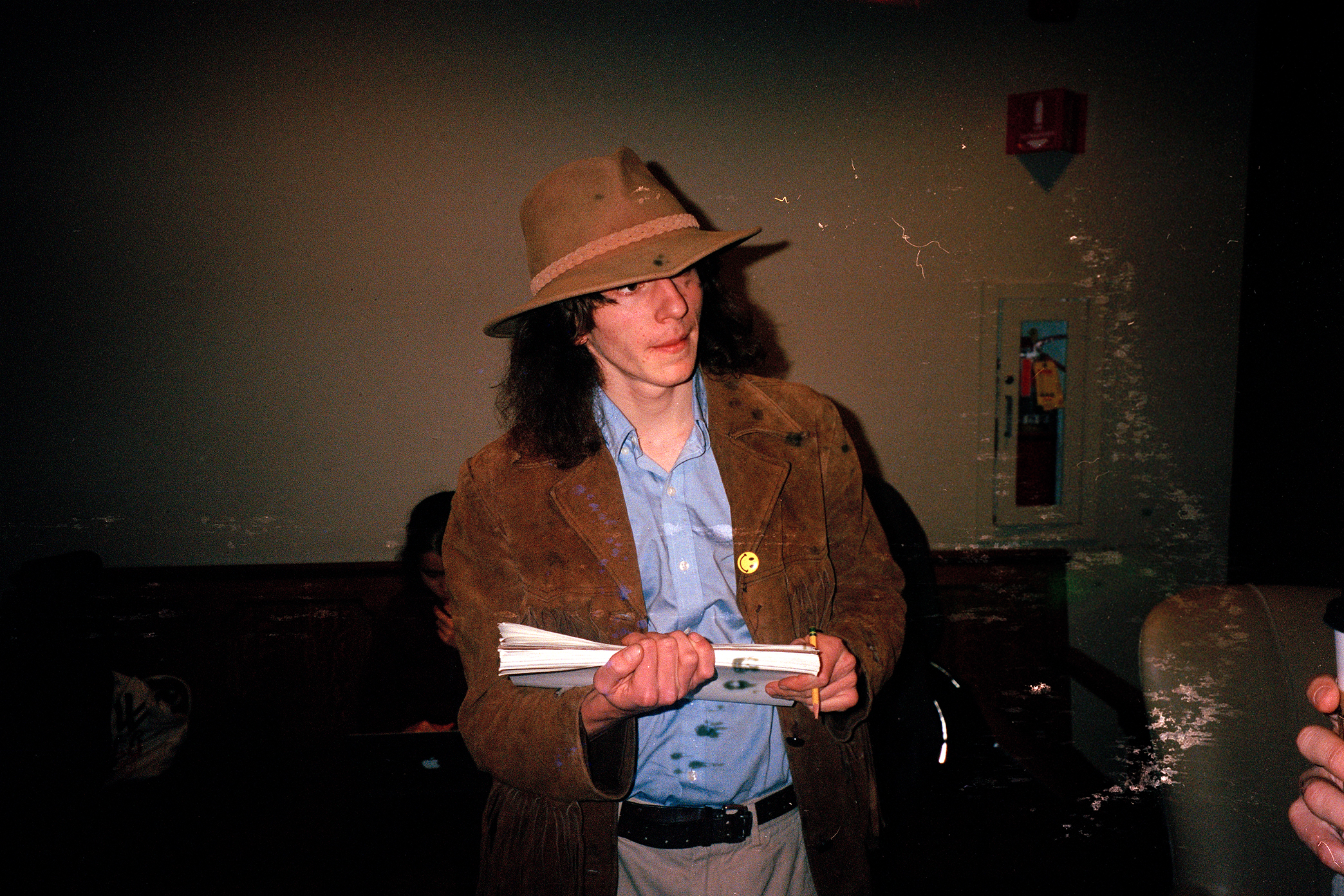 What Was Doc Films?
2018

These images were released as a limited-edition newspaper funded by the University of Chicago and distributed through the Max Pavlevsky Cinema at Doc Films in June 2018. PDF available here.

"For the realist study of our era—" such is the goal that the members of the Documentary Film Group articulated when they formalized themselves with a constitution in 1944. Doc was a "club" in the truest sense, independently providing the University community with something that would be missing for a long time: a way to study and think about film. The impact of this simple mission was widespread over the years, something made apparent when perusing the files stuffed with appreciative letters from around the world. This rich and deep history is easily overlooked—Doc's extensive archive is not digitized or publicly available; in fact, few know it exists. The invisibility of this history leads to a forgetting that complicates Doc's role at the University. For one, it has always seemed odd to me that despite the Administration's interest in invoking Doc to attract students, it continues to be chronically underfunded and undervalued here.

Attempting to respond to this invisibility, I've felt the beginning chills of "archive fever," that insatiable desire to check back through documents of the past, looking for something—proof? of what? Because what remains is not historical actuality, it is just records, paper. The question I've posed above is an impossible one. In this spirit, these photos do not represent what Doc was like, but merely what it was like for me, at a certain time, in the spring of 2018. Which is different. I've tried to instill in these images a sense of the informality and amazement that pervades the place. It's a very specific feeling. The muscle memory of threading a projector, other kinds of ephemeral knowledge that I fear might fade away. A ragtag group's elated feeling at the almost miraculous nightly achievement of screening a 35 millimeter print for a rapt audience. It fosters a close community, a sense that we are constantly in awe of each other. At least I am.

This project is a way of questioning how Doc's history is understood now and how it will look in the future. Thus the use of the past tense in the question, and the vague sense of finality (at least, the closing of a chapter with the end of the academic year). Our organization faces an uncertain future, with digital on the perpetual rise, and a neglectful administration at the controls. I want to continue a conversation on how we might best preserve the memory of this very special place. It's become clear by now that our history will not be written for us, and perhaps we must do more to continue writing it ourselves.